Back
Tectonics of Bamboo - New Dimension
Implementer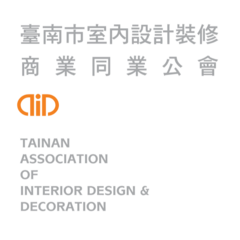 Taiwan Bamboo Society
As a national non-profit organization, we are committed to promoting the innovative development of the bamboo industry. Since bamboo can realize the sustainability of environmental resources, we continue to pay attention to the dynamics of the world bamboo industry and share Taiwan's bamboo experience with the world.
A.S studio
We are a structural consulting firm based on architecture. We create new possibilities in the future by integrating architecture and structure. In recent years, w have invested in the application design of natural materials as structural materials and participated in teaching exhibitions.
Curator
A.S studio | CHEN, Kuan-Fan
As the director of A. S studio, he gives full play to the characteristics of bamboo with the ever-changing possibility of structural mechanics, seeks the intervention of new structures, and creates new spatial dimensions."
Instructions
If the mountains can't come to the exhibition, why don't we go to the woods? This exhibition is located along the forest railway line for visitors to explore the traces of bamboo. How do people walk into nature? Or did we live in nature from the beginning? Or perhaps we can be freed from the concrete jungle? Bamboo gives us imagination. It turns out that our roots come from bamboo woods from the very beginning. It is a natural material planted at 23.5 degrees north latitude. So, let's start to ponder the bamboo in our land! Let's contemplate this piece of land of ours and the surroundings of our Taiwan. Chiayi is a natural city with natural forests and railways surrounding the city's mountains and forests. We hope to create a landscape structure that echoes the local culture and texture and bring people into the woods and railways. Through the various characteristics of bamboo as a material, we seek the introduction of new types and constructions to explore the creation of natural materials in bamboo structures and find new dimensions of space through the ever-changing possibilities of structural mechanics. Consequently, this exhibition will allow people to go back to the mountains, see the forest, and look for the bamboos.
NEWS