10/07-10/23
Design Zone Kaohsiung Port Warehouse No. 7
Implementer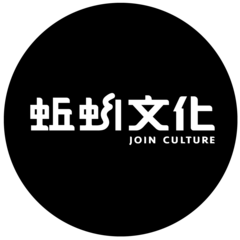 S.SELECT LAB is an independent and collaborative creative team based in Tokyo, Japan and Taipei, Taiwan. We work with a diverse range of companies, brands and partners across multiple platforms, specializing in design service, print consulting and content curation. We believe good design should solve problems, by combining strategy, UX and design to help clients think beyond ordinary.
策展人
S.Select Lab | Lin Wei Jhe
After obtaining his Master's degree from Tokyo University of the Arts, he worked at GK Design in Tokyo. Thereafter, he founded NIBUNNO Hotel, and currently serves as the Creative Director of S.Select Lab.
展場設計
Atelier SUPERB | Eric Yu
Eric Yu hails from eastern Taiwan and holds a Master's degree from Bartlett School of Architecture, UCL, in the UK. He is currently the Design Director and Architect at Atelier SUPERB and his own architecture firm, and serves as an adjunct Lecturer of the Department of Architecture at Tunghai University.
Cooperative Partners
Exhibition design | Atelier SUPERB
Coming together from diverse backgrounds and expertise, the members of Atelier SUPERB believe that there is no clear-cut boundaries between art and different disciplines of design. Branching out from architecture to interior design, landscaping, urban planning, art installations, exhibition planning and design, and brand marketing, Atelier SUPERB aspires to be free of genres, labels and stereotypes, and believes that design thinking and communications are the most integrative of all professional competencies now. It also believes that the designing and manufacturing process is in itself an action that drives progress and propels us into the future. The team's works have received numerous accolades, including the German-based iF Design Award, the [d]ark awards from the UK, the Taipei Design Award (TDIA), the Taiwan Interior Design Award (TID Award), and the Golden Pin Design Award.
策展顧問|尹立、李明璁
策展統籌|選選研
展場設計|極製設計所
視覺設計|選選研
展場製作|小本室內裝修設計公司
燈光規劃|瓦豆製作有限公司
特別感謝|
明安國際、提提研、台灣福興、台灣傑羅司邦、台灣中油、李爾航太 光陽KYMCO、高吉高鐵、虹牌油漆、舊振南、全台晶像、興勤電子、祥業工業、中信造船、珍福食品、禪那人文空間、世豐螺絲、三凡生技研發、詒承鋼鐵、維勝鋼鐵、SKB文明鋼筆(以上順序不分先後)
Instructions
"We have been manufacturing since before, making the raw materials for all the items in your life that meeting the needs from a country down to every walk of life. Being even just a trivial member of conventional industries, we are still constantly pursuing the very 0.1 percent of innovation. And we are starting to create now. To create a market is hard, and to create something from scratch is even harder. What drives us to develop our R&D power from 0 to 1 is our indefinite expectation of our future. It is MAKE NEW that allows us to ride the main stream of trends. We strive for NEW MAKE because we are the practitioners of future imagination. And we are MAKERS partnering with you. "
-
The founder of MAKE PRO.
NEWS