Back
Dongzhi Location
Implementer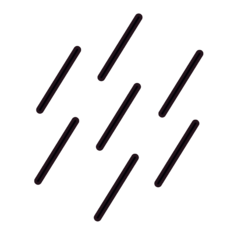 Our Theatre
"Ruan" in Taiwanese means "Our." We use Chiayi as a base for development. We ponder and practice how the performing arts can more actively move towards the people and society to develop and explore more possibilities of "Folk Dramas." In 2016, we were enlisted as one of the developing-class teams of the Ministry of Culture. Since then, we have become one of the few developing-class modern theatre groups in southern Taiwan, away from the metropolitan living area of Taipei.
Curator
Founder and Artistic Director of Our Theatre | WANG Jhao-cian
He returned to his hometown and founded Our Theatre after graduating from National Taipei University of the Arts. Our Theatre's mission is to bridge folk culture and modern theater, by conducting in-depth fieldwork at home and actively seeking opportunities to bring locally-rooted productions to the international stage. He also founded an experimental theater venue called Sinkagitso in Chiayi City in 2018.
Instructions
The Winter Solstice (pronounced as "Dongzhi" in Mandarin), also known as the Winter Festival in Taiwan, is the shortest day of the year in areas north of the Northern Return Line and is traditionally no less important than the three festivals, namely the Chinese New Year, the Dragon Boat Festival, and the Mid-Autumn Festival. This is because it symbolizes fullness and reunion, and it is also a symbol of growing older after eating sticky rice dumplings. Through this formal yet fun process, people are given a good reason and motivation to go home and have a family reunion, and the cold of the winter solstice thus takes on a positive meaning.