Back
Eco Night Market
Implementer
DHH studio
We are a creative studio for local design in Taiwan, transforming from a sixty-year-old hospital. We uphold the passion of doctors to care for patients and continue to collaborate with local groups, focusing on curation, teaching, crafts, and design planning.
Curator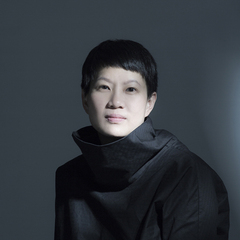 DHH studio | Gina Hsu
As the Responsible Person of Dong Hai Hospital Design Studio and concurrently a part-time lecturer at Shih Chien University, he is promoting the ""Black Settlement Project"" in Sanchong District, New Taipei City. He is good at connecting people and the environment with curatorial thinking and making a voice for the place.
HU Design | Hu Zhi Cheng
As a principal of HUdesign, he is adept at challenging different issues and approaching each project with sensitivity and empathy, bringing an eclectically wonderful experience to the user."
Cooperative Partners
Instructions
The night market is an essential field where folk culture, local snacks, night sightseeing, and leisure experience occur. It is also a must for all foreign tourists when visiting the town. However, with the development of the times, it has become a critical issue to make the night market culture keep pace with the times to achieve the sustainable goal of urban regionalism development through the joint creation given by the surrounding business districts, blocks, and residents. This is why we intend to create a bright, clean, and comfortable feeling through the new method of social design, the concept of circular design, and the transformation of experience design. Especially in the post-epidemic era, our focus lies on making people eat with peace of mind, shop with confidence, and find quality at affordable prices.