Back
Street Performance at Chiayi City
Implementer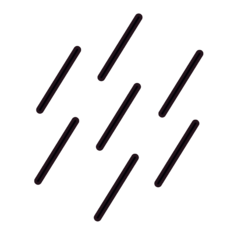 Our Theatre
"Ruan" in Taiwanese means "Our." We use Chiayi as a base for development. We ponder and practice how the performing arts can more actively move towards the people and society to develop and explore more possibilities of "Folk Dramas." In 2016, we were enlisted as one of the developing-class teams of the Ministry of Culture. Since then, we have become one of the few developing-class modern theatre groups in southern Taiwan, away from the metropolitan living area of Taipei.
Curator
Founder and Artistic Director of Our Theatre | WANG Jhao-cian
He returned to his hometown and founded Our Theatre after graduating from National Taipei University of the Arts. Our Theatre's mission is to bridge folk culture and modern theater, by conducting in-depth fieldwork at home and actively seeking opportunities to bring locally-rooted productions to the international stage. He also founded an experimental theater venue called Sinkagitso in Chiayi City in 2018.
Instructions
When a foreigner enters a new city, it often starts with a map. Still, there are irreparable gaps and differences between the maps of a century ago and the modern ones. Which map is precisely the one that you're holding in your hand? Through the "Street Performance at Chiayi City," Our Theatre attempts to bring visitors deeper into the "Peach City," another name for Chiayi City due to its peach-shaped territory in ancient times, with rich and diversified platter performances corresponding respectively to five locations with distinctive streetscapes. Those performances will uncover the connections between the city, industries, streets, folk beliefs, and life. They will also present how the city of Chiayi has gone from "old" to "new" by combining the past and present patterns of clothing, food, housing, and transportation. With the processes and states transformed by those performances from citizens' daily life to tourism significance, the visitors thus can enjoy the charming everyday life of Chiayi in a brand new role.