Back
Timberize Chiayi
Implementer
National Taiwan University of Science and Technology
Taiwan Tech (National Taiwan University of Science and Technology) was founded to nurture top-notch engineering and management talents in response to the rapid development of Taiwan's economy and industry and is renowned for its engineering, business, and design.
Curator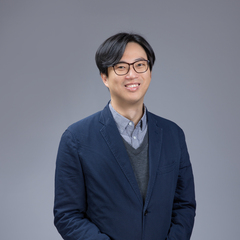 National Taiwan University of Science and Technology | Meng-Ting Tsai
He is currently an Associate Professor in the Department of Architecture at the National Taiwan University of Science and Technology. He holds a Ph.D. in Architecture from the University of Tokyo. In 2015, he established the Wood Space-Construction Research Laboratory to promote the Timberize TAIWAN exhibition, competition, and lecture series. Through research and teaching, he continues to explore the possible forms of wooden architecture in the urban environment of Taiwan.
Cooperative Partners
Instructions
Timberize Chiayi, a special exhibition of modern wood architecture, is on display in the special exhibition hall of the Chiayi Municipal Museum. Chiayi has rich forest resources and experience in forestry development, and wooden buildings are commonly hidden in the streets and alleys. Chiayi once had a complete forestry industry chain due to the development of the Alishan forestry industry. Still, under the long-standing policy of a logging ban, the forest is gradually no longer considered a usable resource. Mustn't forests be logged? Could forest-derived wood use be a possibility for a sustainable cycle in the 21st century? Could wooden buildings also become a link to support the sustainability of the earth's resources? Suppose we can make good use of carbon stored wood to build a wood city. In that case, its benefits are like building a substantial man-made forest, maximizing forest resources. Through transferring relevant knowledge of wood architecture in this exhibition, the "Timberize Chiayi: Special Exhibition of Modern Wood Architecture" explores the sustainable cycle from forest to wood architecture with the citizens. It hopes to build Chiayi, a wood city, into Taiwan's greenest new generation livable city. It is through presenting the wood-made urban landscape that breeds the beauty of the forest belonging to the Chiayi people.