Back
ONE WOOD
Implementer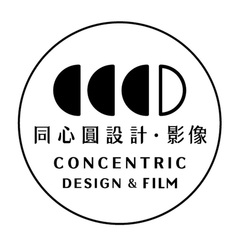 Concentric Design& Film
We provide integrated project services and have accumulated over 100 exhibitions and branding experiences. We offer a comprehensive range of integrated services, including spatial planning, visual architecture, space planning, cultural and creative curation, and audio-visual media.
Curator
Concentric Design& Film | Chang Yi-Tseng
He was once the Vice President of Freeimage Design, the Creative Director of Ciao Marketing, and the Director of Creative Tainan of Cultural Affair Bureau, Tainan City Government, and is currently the Director of Concentric Design & Film. His works cover brand planning, curation, design strategies, and related integrated services. He is committed to promoting design aesthetics to life, conveying forward-looking views through design and reflecting the creation of the times."
Instructions
Chiayi, known as the capital of wood in the East, has the "Chiayi Timber Factory," playing a pivotal role in linking the contexts from natural harvesting and human life to art creation. With its derivation of the needs of civilized society, the Chiayi Timber Factory thus developed its unique "wood culture" of the East.
As "ONE WOOD" represents the criteria for wood production, it is the beginning of wood's entry into human life. Thus each piece of wood has its own place. A rustic and unadorned wood, having been passed through the hands of different craftsmen with the help of tools and industry distribution, finally becomes a quiet and gentle presence in the life of human civilization. With the creative impetus of design capabilities from different eras, the craftsmen have given the simple wood a new life to transcend its nature and become a valuable object for humans. Through it, more extraordinary works are brought to the world. ◎ There is the smell of natural camphor trees in the exhibition area. Patients with fava bean disease should consider entering the exhibition.